Wow!!! 500!! And y'all helped me get to this point. After all, if you hadn't read, I may never have written or shared the voices in my head.
Please stand up and give yourself a hand.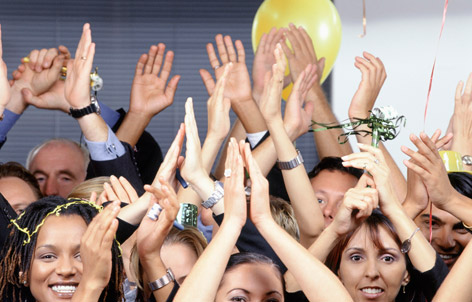 You are my heroes, each and every one of you. Your comments and likes and support keep me writing. Thank you.
This is why I am giving 6 lucky My Write Side fans a copy of my book.
I used Random.org to select the winners. Out of 22 comments, the first number it chose was 7, which belongs to Tara. Congratulations! You are the winner of a signed paperback copy of Til Death Do Us Part!! Please contact me so I can get your mailing address.
The 5 winners chosen by Random.org to receive ebook copies of Til Death Do Us Part are:
#13: David Wiley
#20: AL Mabry
#11: Tara
#4: naleenwaita
and #18: Kirsten.
Please use the Contact Me tab on the left so I can send you the free code.
YAY!!! FREE BOOKS!!! Just for you!!